College school supplies are essential for having a successful school year. Come to college prepared, and you won't worry about anything other than having a blast. This list is perfect for people who are returning or newbies to college life. Going back to school can be stressful, but showing up with everything you need can take the edge off going back to school.
Getting supplies the summer before school starts will help cut down on your move in time. You don't want to spend the first few weeks running around getting supplies. Plus, most of the stores in a college town completely sell out of college school supplies in the early weeks. Everyone rushing back to school will be in the same situation as you if you don't show up prepared!
Essential College School Supplies:
1. Power Strip
A power strip is completely essential if you're moving into a dorm room. Outlets will be limited, and you're sharing with one to two other people. You don't want to fight over being able to charge your phone or laptop! Bring a power strip and make life a heck of a lot easier. This power strip has USB plug-ins, which will be great to allow multiple people to charge their phones, especially before a night out.
2. Six Foot Charging Cord
Once you have a six-foot charging cord, you will NEVER go without one. Now you can charge your phone from one end of the room and use it all the way on the other end of the room. A six-foot or longer charge cord is also a nice way to lay in bed while charging your phone… not that any of us need more screen time!
6 Foot Charging CordBuy Now on Etsy
3. Academic Planner
Of course, you can't go through the school year without an organization planner! This is one of the college school supplies that is essential. Make school more worthwhile by staying organized and on top of your studies.
4. Twin XL Sheets
If you're living in the dorms, then you will need twin XL sheets. These beds are a super weird length, so make sure you find some that fit! Sheets that fit the bed definitely make the list of college school supplies!
Organic Cotton SheetsBuy Now on Etsy
5. Duvet Cover
Nothing feels more at home than being cozy in bed! Get yourself a cute duvet to brighten up the dorm room or your apartment. I am obsessed with this duvet set, and it's only $50! Bedding can get pricey rather quickly.
6. Mesh Shower Caddy
A mesh shower caddy is essential when you're entering your first year of college. If you're sharing one bathroom with all the girls in the dorm, then you're going to need something easy to carry back and forth to the bathroom. The mess will allow the caddy to dry out nicely between showers and prevent mildew!
Mesh Shower CaddyBuy Now on Etsy
7. Car Vacuum
A full-size vacuum just isn't practical when you're packing up to go to school. You'll constantly be moving from the dorms to an apartment to maybe a house each year! A car vacuum is an easy way to clean up messes and can be stored accordingly!
8. Laundry Basket
When doing laundry in the dorms, you'll want something easy to carry. Most likely, you'll have to haul your laundry to the first floor or basement to do laundry. Something collapsable like this laundry basket is perfect for saving space.
9. Dry Erase Board
A dry-erase board is essential for keeping yourself organized. Write down to-do's, notes, important dates, etc., to keep yourself on track. It's also beneficial for doing homework, especially for math classes!
Dry Erase BoardBuy Now on Etsy
10. Throw Rug
When moving into the dorms, the floors are kind of gross. A throw rug will spruce up the room and cover the icky carpet or floor underneath! This plush rug is only $36. What a steal!
11. Safety Keychain
Hey ladies, moving to college is a huge step towards independence. It's also important to stay safe. Sometimes you need to walk home from the library or classes late at night. A safety keychain will bring peace of mind knowing you have tools to protect yourself if you ever have to walk alone.
Safety KeychainBuy Now on Etsy
12. Mini Sewing Kit
You never know when you'll need a quick patch-up! Bring a compact sewing kit in case the situation ever arises that you need one. You'll thank yourself later.
Mini Sewing KitBuy Now on Etsy
13. Mattress Topper
The beds in the dorms are NOT the comfiest. Save yourself from back pain and invest in a mattress topper. Your bed will feel so much cozier, and it'll act as an extra buffer between you and the plastic-covered mattress.
Mattress TopperBuy Now on Etsy
14. Waterproof Speaker
Get the tunes jamming during shower time with this waterproof speaker. You'll also want one to play music while you get ready to go out for the night!
Waterproof SpeakerBuy Now on Etsy
15. Kanken Backpack
You can get any backpack you want, but I personally LOVE Kanken. These backpacks are extremely sturdy and will last years. They are pricey, but they go such a long way. Many Kankens also have a padded laptop compartment, making it the perfect backpack to take back and forth from school.
Kanken BackpackBuy Now on Etsy
16. Travel Mug
Going back and forth from classes at all times of the day requires a travel mug. This is one of the college school supplies you don't want to forget. Check out this adorable customizable travel mug on Etsy.
17. Water Bottle
A water bottle is essential for long days of classes. Stay hydrated and keep your brain sharp throughout the school day. This customizable water bottle will help, so you don't lose it!
18. Umbrella
You never know you need an umbrella until it rains! Then, you'll be so thankful to have it. Don't forget to pack an umbrella when you move off to college.
19. Wall Prints
Of course, you'll want to customize your space. Get some cheap wall prints with a minimalist design to spruce up your space. This can turn your dorm room into a cute and homey space. If you're close with your roommate, try coordinating your decor to match. This will create a gorgeous flow in your room.
20. Bathrobe
Wearing a bathrobe back and forth from the shower is much more practical than a towel. You'll be carrying all your shower supplies and trying to hold up a towel at the same time! A robe makes things much easier and super cozy; besides, it offers a little more coverage if you're showering when the fire alarm goes off!
21. Slides
You'll need an easy shoe to slip on and off while living in college. If you have to use a communal shower, it's only necessary to wear shower shoes to avoid a nasty foot infection! Slides are also super practical for simple walking around the dorm halls.
22. Storage Bins
You'll be very limited on space, especially if you're sharing your room with one or more people. Storage bins are essential. The soft storage bins are great because they can squish under your bed or into a tight space.
23. Mini Trash Can
Another of the college school supplies you need is a mini trash can. Keep your desk space neat and tidy with these adorable mini trash cans.
24. Desk Organizer
Keep your desk tidy with this adorable desk organizer. Everyone can stay in one spot, creating less of a headache for you! Being organized in college is super important to feeling good and getting assignments done on time!
25. Standing Mirror
You NEED a standing mirror in college. This one is so adorable with the metallic frame; I am obsessed. We all know the dorms won't have a mirror, so you'll definitely need to bring your own. You can also find a mirror that hangs off the back of the door as a major space saver.
Standing MirrorBuy Now on Etsy
26. Credit Card Holder
These phone card holders are absolute lifesavers. When you go out, you won't want to carry a purse. It could easily get stolen or left behind. Whenever you go out, you know you will ALWAYS have your cell phone on you so that you won't be without your ID or money.
27. French Press
All college students know how important coffee is to function every day. French presses are super easy to use and way less bulky than a coffee machine. Most dorms have microwaves, so you won't have to worry about heating water!
28. Air Plants
It's pretty well known that plants are mood boosters. They brighten up the space and make it feel so much homier. Air plants are perfect, no maintenance house plants you can keep in your room!
29. Throw Blanket
Get yourself a cozy throw blanket. The dorms can get extra drafty, especially in the winter. You'll want something nice to cuddle up in at night or during the day between classes.
30. Desk Lamp
Lighting in the dorms is not the best. If you need to stay up late finishing an assignment, you won't want to fluorescent overhead light on annoying your roommate. This soft-light desk lamp is perfect for working into the night. It's so adorable, too!
31. Power Bank
Sometimes you'll have extremely long days at school. Don't let your phone run out of charge! This power bank keychain can be a lifesaver. These aren't just for school either. Power banks are great for road trips and traveling. Another power bank I love is this one from Anker.
32. Towels
Having extra towels around is always a good idea. You never know when a big spill could happen! Towels are definitely one of the college essentials that make the packing list.
33. Hanging Storage
Another great space saver is a hanging organizer. You can hang this in your closet or wardrobe and have extra space for clothes and shoes. The space in the dorms is so limited, and you'll want to make the most of it!
Hanging StorageBuy Now on Etsy
34. Masks
Unfortunately, going into the 2021 school year, we are still in a pandemic. Don't forget to bring soft, reusable masks to wear in crowded places or big lecture halls. Protection is everything!
35. Photo Light Clips
How adorable are these photo light clips! When you move into your new dorm room or apartment, you're going to want to spruce the room up. Make it personable and cute with these photo light clips. They offer such a warm glow to a dark room and will make you feel right at home with your favorite memories.
Photo Light ClipsBuy Now on Etsy
36. Mug
Remember, when you're in college, you're going to be drinking excessive amounts of coffee. Remember to bring yourself a mug, so the supply never runs out! Check out this adorable ceramic mug on Etsy.
37. Cleaner
You may want to think about bringing some cleaner. Your space is your space, so keep it clean and organized. You will end up having a lot of friends over and partying in your room before going out. Having cleaner will make sure you can wipe up sticky messes the next morning and avoid ants! This is definitely one of those college school supplies that is essential!
38. Bed Risers
Was it mentioned that storage in a small room in college is essential? Create extra space under your bed by lifting it slightly. These bed risers can be a lifesaver! You can store a lot of messy, bulky items out of sight and keep your dorm room looking adorable.
39. Stationary
You never know when you'll want to write a little note home. This personalized stationary is absolutely adorable to have around.
StationaryBuy Now on Etsy
40. Mini Dust Pan
Keep your place spick and span with this mini dustpan. This is perfect for wiping off desks and counters. When you're limited on space, you'll probably have a few meals in your room. It's easy to get crumbs everywhere! Don't let the ants in!
Mini Dust PanBuy Now on Etsy
41. Can Opener
Canned food, mmmmm. As a college student with limited means for cooking, canned soups will be your best friend! They're actually pretty good, though! Make sure you have a can opener on hand. You never know if you'll need to get a can or a drink open.
42. First Aid Kit
Things happen during college, especially your first year. You'll be busy making friends, playing sports, and socializing. A first aid kit is definitely a good idea to take with you on your way to school! You and your friends will be able to make sure of this!
First Aid KitBuy Now on Etsy
43. Bed Shelf
Oh, the convenience! A bed shelf is a serious lifesaver in college. Now you can have coffee in bed and have everything else you might need super close to you at night. You could even keep a flashlight or pepper spray on there while you sleep for peace of mind! I've heard many horror stories of drunk students coming home to the wrong room.
Mini Dust PanBuy Now on Etsy
44. Makeup Organizer
This makeup organizer is so adorable I'm obsessed! Makeup is costly, so keep it together and organized to protect it!
Makeup OrganizerBuy Now on Etsy
45. Throw Pillows
Spruce up your bed and bed set with some comfy, cozy throw pillows! Nothing's better than a bed full of pillows. But remember, you aren't going to want to lug pillows around each time you move. You'll also be limited on space, so try not to get too crazy with all the pillows!
46. Pens
Of course, you'll need something to write and take notes with. Check out how cute and sleek these metallic pens are from Etsy.
PensBuy Now on Etsy
47. Desk Fan
As much as the dorms can get drafty, they can get boiling! Keep a desk fan in your room, so you aren't dying at the beginning of the school year when summer is still coming to an end.
Desk FanBuy Now on Etsy
48. Budget Planner
Going to college means a whole slew of new responsibilities. A budget planner can be a total lifesaver when you're navigating how to save money.
Financial PlannerBuy Now on Etsy
49. Reading Light
If you're sharing a room, then a reading light is one of the more necessary college school supplies. You'll get used to having a roommate, but using a reading light when staying up late will help things go more smoothly!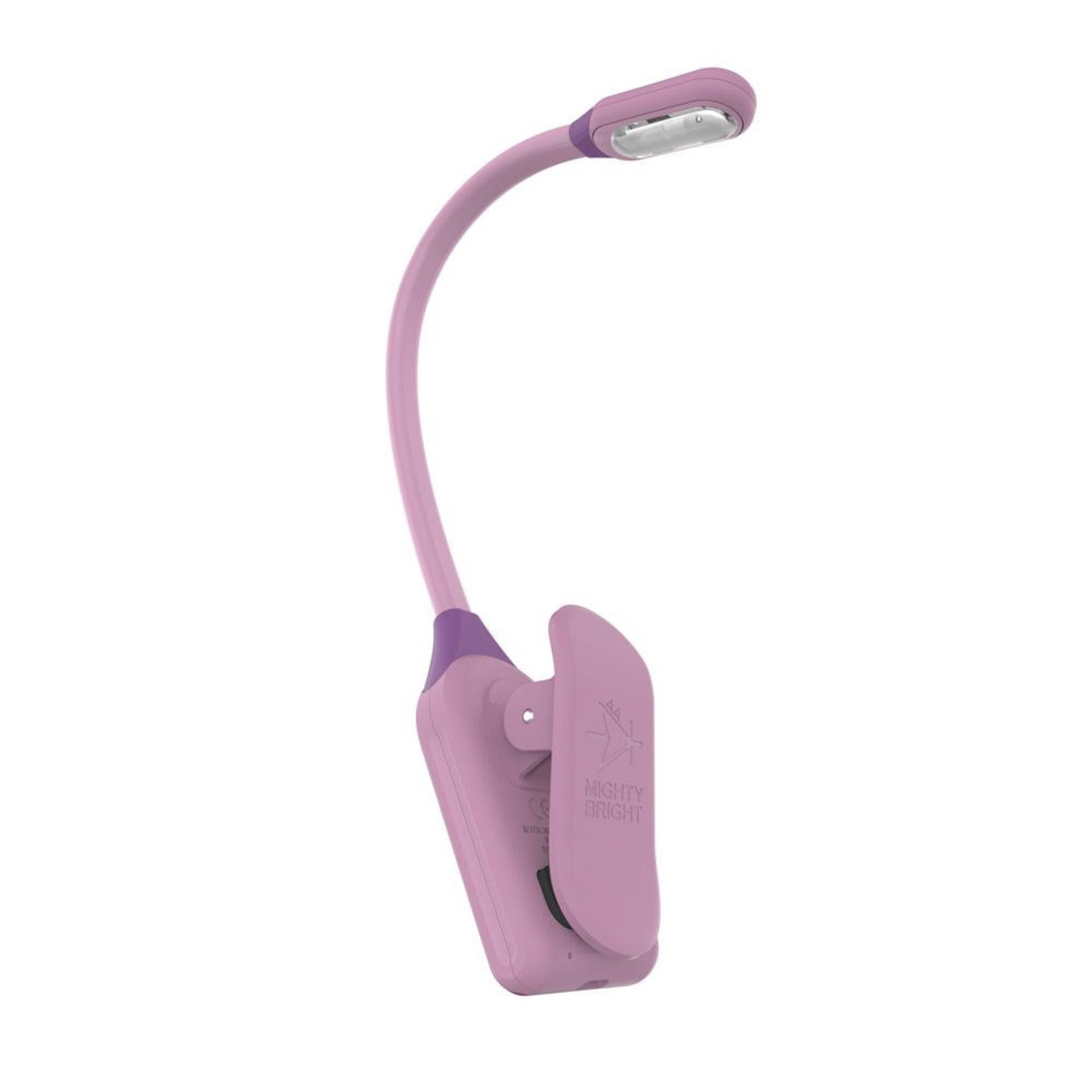 Reading LightBuy Now on Etsy
50. Wall Organizer
Use command strips to hang a wall organizer like this one! You can even double use it as a jewelry organizer. This is a great place to put keys, so they don't get lost.
Wall OrganizerBuy Now on Etsy