Short girls unite! This post is going to go over everything you need to know on how to look taller. None of us 5-foot ladies want to look like the short stumpy girl! If you're a short girl, then you know how often people comment on your height, even strangers. Sometimes enough is enough! Maybe you're going out with the ladies, and you want to feel tall, sexy, and confident. Maybe you don't want to be called "cute" this time instead of "hot"!
Thankfully, when you're short, you can add height easily by simply dressing for it. Here are all the ways to look taller through clothing and confidence.
If you're short and slim thick, check out all the different ways you can dress to compliment your figure.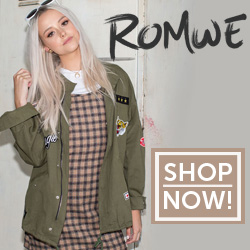 1. Posture
Before we get into the clothing, we need to go over posture. Quit slouching! The simplest way to appear taller is to change your posture. We are all guilty of slouching or sitting hunched over. As a short person, this will be the death of your height, RIP. When you sit and stand with a neutral spine, you will exude height as well as confidence. Walking with confidence will make the illusion you are taller right off the bat.
If you have bad posture due to bad habits, try correcting them with exercises like yoga. There are plenty of great yoga tutorials out there on Youtube, especially for posture.
2. High Waisted Pants
High waisted pants are the best type of pants that have come into existence. The extra height up the waist gives off the illusion of beautiful long legs, making you appear taller. Short girls, stay the heck away from low waisted jeans. It's almost offensive that low-rise jeans are making their way back into style.
Here are some of the best high waisted jeans for short girls:
3. Heels
Okay, yes, duh. You can put on a pair of heels and look taller. It's not just about the heels, though. It's how you coordinate them with your outfit. Also, maybe you're not a fan of heels because they're uncomfortable!!! This is why it's important to pick heels carefully. A chunkier platform will do the trick while keeping you on your feet the whole night.
Even when shopping for tennis shoes, look for something that has a platform for an added boost. A heeled bootie is also a comfy way to wear heels without killing your feet.
4. Crop Tops
Pair a crop top with high waisted pants. Showing a little midriff will help you to look taller and even slimmer. Crop tops are especially great going into the summertime.
5. Flare Jeans
Flare jeans are actually incredible for making someone appear taller. The way they slim down in the middle and open up into the bell-bottom creates a lengthening effect. This can make you look taller than you are especially if you pair them with a chunky heel. Flare jeans are also usually SO comfy, so that's always a bonus.
6. Vertical Stripes
If you're into patterns, make sure to pick ones that will flatter your body type. Avoid horizontal stripes, and pick vertical! Vertical stripes are an illusion masterpiece. The way the stripes run down your body will make the appearance of a taller you.
Keeping along the pattern theme, make sure you pick smaller print patterns. Big, distracting patterns can be a little too much and make you look much smaller. Bonus points if you can pair flare jeans with vertical stripes!
7. Short Skirts/Shorts
Nothing screams tall like showing off leg! Short girls can definitely get away with wearing daisy dukes. Since summer is just around the corner, this tip will be perfect!
8. Belts
You can use belts to your advantage to make yourself look much taller than you actually are. Positioning a belt high on the waist is another way to make your legs look taller than they actually are. This is also a good trick for showing off your thin waist in a flattering way.
9. Matching Colors
Match colors in your outfit to give the illusion of being taller. If you wear black jeans and black boots, the colors run down your legs to the floor, making you seem like you have longer legs.
10. Long Coats
A beautiful long coat can add to the illusion of height. A coat sweeping down towards the floor, especially paired with booties, can make you seem tall. Be careful about color blocking. It's easy to be swallowed up inside a large coat. To avoid this, pick similar colors and hues to pair with the coat.
And there you have it. 10 proven ways to make yourself appear taller instantly. It's all that easy. Understanding your body type and dressing for it not only makes you look good, but it makes you feel amazing. When you learn how to dress yourself correctly, you can feel so much more confident!